IVF HIRASHIGETAYASO Z278 x Bay Misao
Located in: United States of America
Can be shipped to: Domestic (U.S.) Shipment Only
#1 grade IVF HIRASHIGETAYASO Z278 embryos from the only Wagyu female to have multiple National Grand Champion titles and be a 2x qualifier for Wagyu Miss World.
---
Donor info
Details
Fullblood Black Wagyu
Only Wagyu Female with multiple National Grand Champion Titles to her name!
2017 & 2018 Qualifier for Wagyu - Miss World
---
Pedigree
HIRASHIGETAYASU J2351
MISAMI
WORLD K'S MICHIFUKU
HISAKO
Next Dams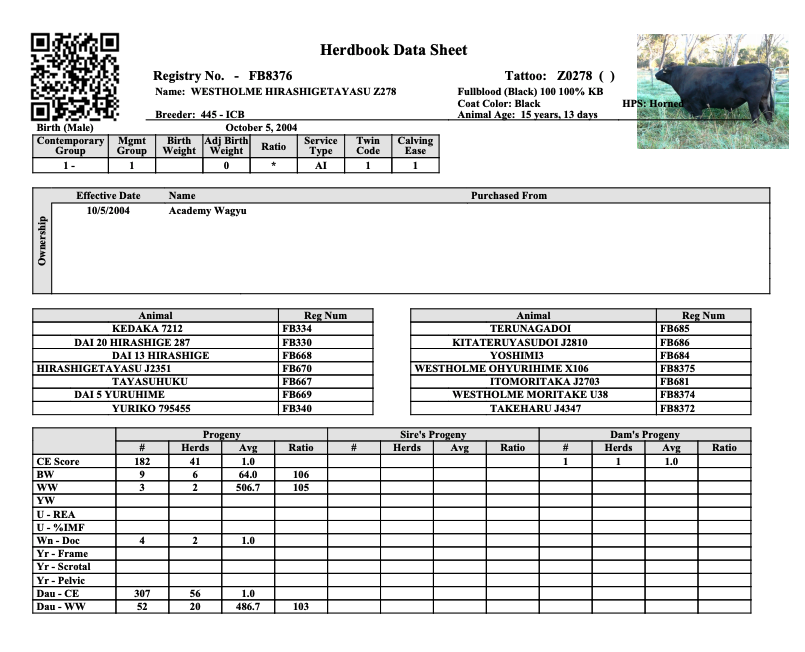 SIRE DATASHEET
SCD: AA | Terminal Index: $281 | GH Exon 5 Gene Type: BB
Z728 is the product of three elite Westholme bulls. His grand sire is Dai 20 Hirashige is one of the top 15 bulls in Japan. His dam is sired by ETJ003. ETJ003 is out of a daughter of the high milk and meat trait bull, ETJ002.

Z728 has grown into a big bull that is balanced and correct. He weighs over 2,200lbs, and has a frame score of 8. He is one of the top carcass weight bulls in the 2014 Research EBV's, and a trait leader in growth, milk, scrotal circumference, and EMA.

Producers in Australia, North America, and Mexico have used this bull with great success. He is currently being used as a sire of sons at Designer, and other leading programs, as well as having a high contract interest for making embryos for export.

He is the only bull with semen for sale in the USA with the unique GH Exon 5 Gene Type BB. With this trait, his offspring have the ability to increase carcass yields more so than any other bull. He was the sire of the winning carcass in the 2014 Branded Beef Competition, Grass Fed Class.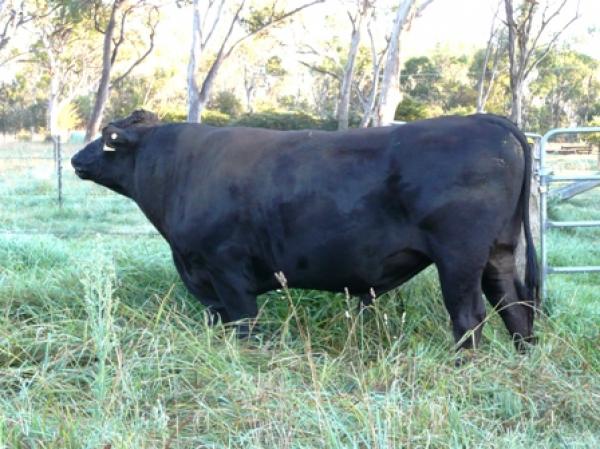 SIRE SNAPSHOT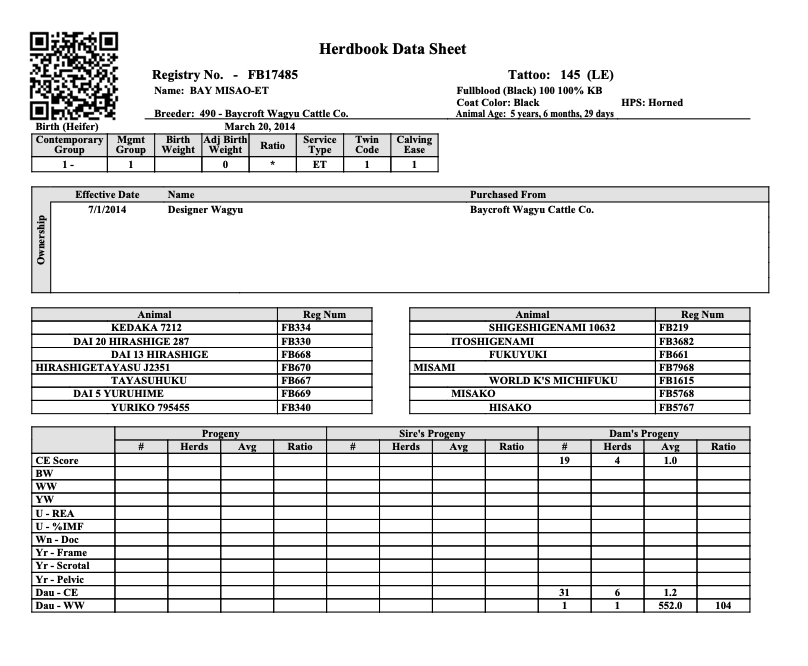 DAM DATASHEET