IVF ITOMORITAKA 0-41 x HPW Kia
Located in: United States of America
Can be shipped to: Domestic (U.S.) Shipment Only
#1 grade IVF ITOMORITAKA 0-41 embryos from an amazing red factor Red Emperor daughter that will produce the high marbling kind. From the heart of the Matsufuji 1802465 (FB322) cow family that is known for transmitting power and consistency.
---
Donor info
Details
Fullblood Red/Black Wagyu
From the high transmitting power, MATSUFUJI 1802465, cow family
HIGH Marbling
---
Pedigree
HEART BRAND RED EMPEROR
JC MICHI 400 TEX 86981
WORLD K'S MICHIFUKU
CHR MS KIKUYOSHI
JVP KIKUYASU-400
JVP MS YASUYOSHI 410
Next Dams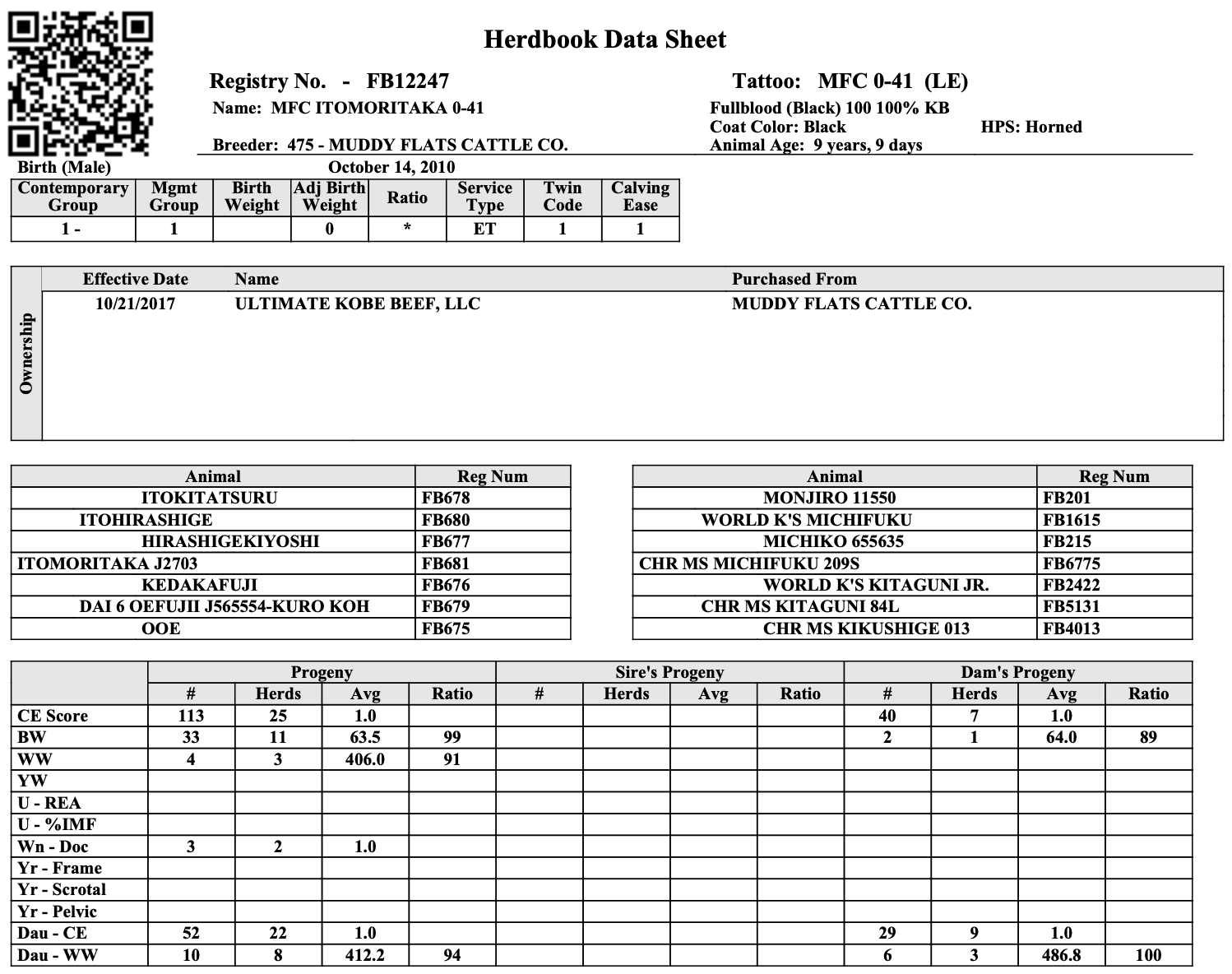 SIRE DATASHEET
A strong bull with an excellent frame. Will make show calves.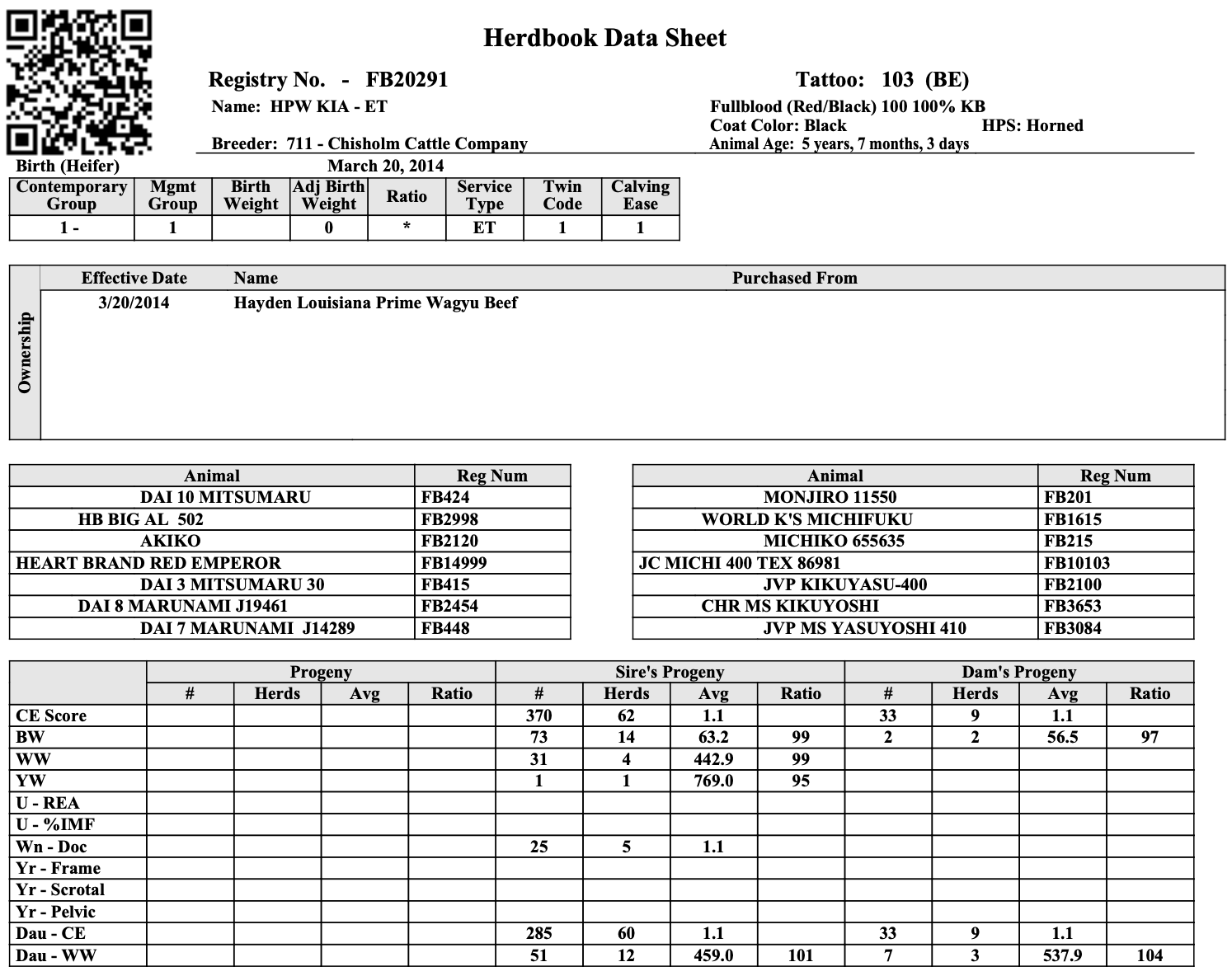 DONOR DATASHEET